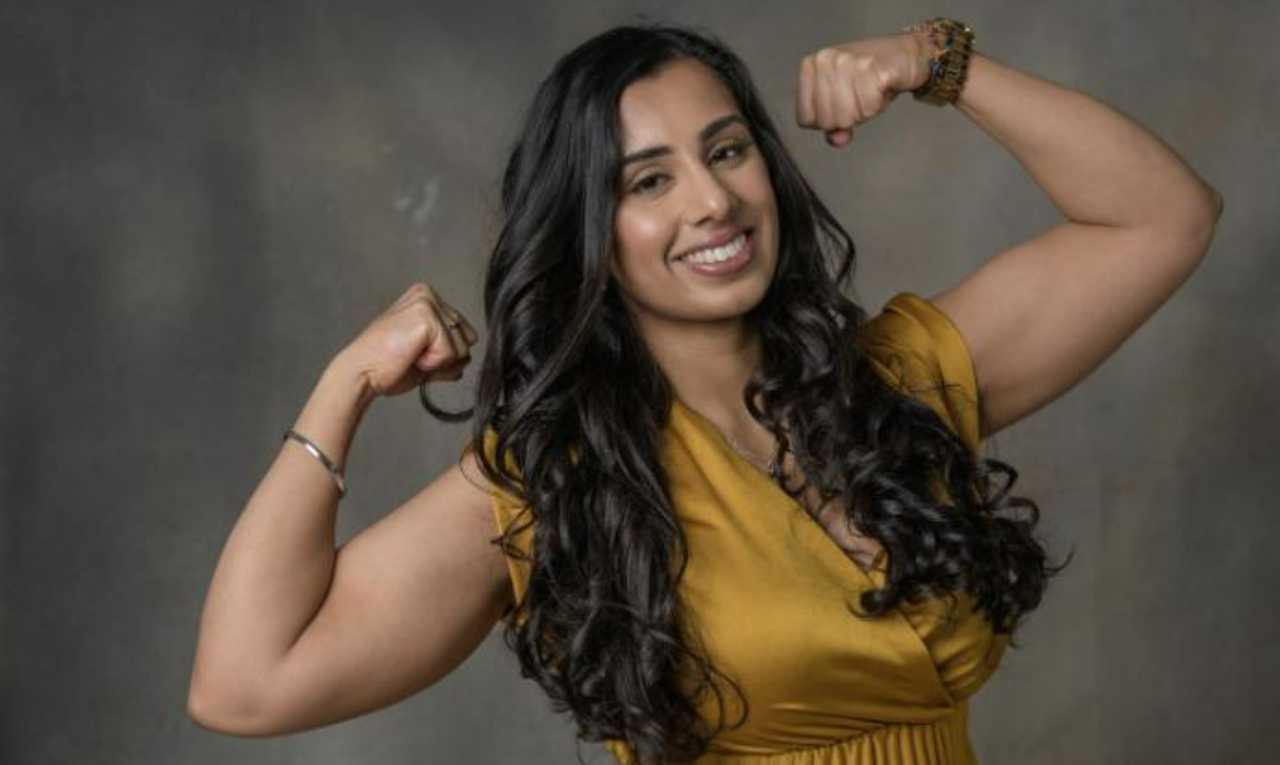 Karenjeet Kaur Bains started her sporting life as a sprinter, but when she took up powerlifting at the age of 17 -- initially to get faster and more explosive for athletics -- her focus soon changed.
"I found a love for feeling strong and never looked back" is how Bains explains the switch of sports.
Under the guidance of her father, a former bodybuilder and powerlifter, she quickly displayed her prowess in the squat, bench press and deadlift. Three months later, she entered -- and won -- her first ever competition.
Fast-forward eight years and Bains now holds the accolade of being the first Sikh woman to compete for Great Britain in powerlifting.
Her "ultimate dream," she says, is to be the first Sikh female world champion, as well as using her platform to inspire other girls to take up the sport.
"Strength sport is often such a male-dominated sport,"
"You get the stereotype that you're going to turn into Arnold Schwarzenegger with a wig on, or something like that ... it would be a dream for me to have girls like me coming up the ranks in the juniors and they look like me and you never saw them before."
"If I know I'm helping someone out there or giving them a spark of motivation," she adds, "then I did a good job."