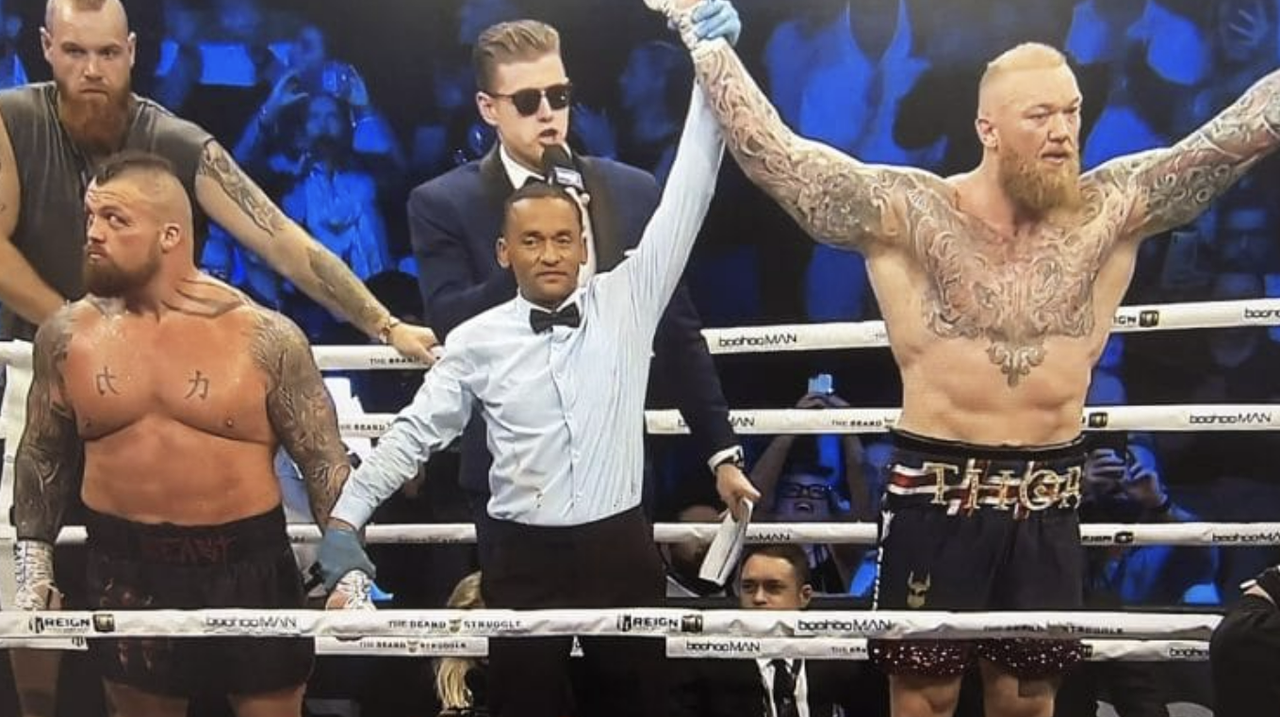 Coming into this match, Hafthor Björnsson weighed in at 152 kg (335 lbs), while Eddie Hall's bodyweight was 142.2 kg (313.5 lbs). The majority of their bodyweight is muscle mass, which resulted in both men displaying some extremely explosive punching power. This could also be accredited to their previous strength and Strongman training.
The first round started furiously, as Hall put in a few strong punches. However, Björnsson managed to put in some great combinations, and it could be anyone's round.
The second round immediately got even more heated as Björnsson fell down two times, due to tripping and getting pushed. Following the second round, Eddie Hall suffered two cuts, and started bleeding.
The third round completely revealed their fight plans, as Björnsson was relying on combinations, and Hall wanted to find one fight-ending punch. However, Björnsson's plan turned out to be better, as he knocked down Hall with an extremely powerful left hook.
The fourth round was pretty even between the two guys, but Björnsson did land one heavy hit with his left hand.
He carried that over in the fifth round and made some good combinations, while Hall started throwing haymakers. Björnsson held Eddie in a comfortable distance, and dealt damage with jabs.
Eddie Hall needed a KO in the sixth round to win, but the complete opposite happened. Björnsson got a massive knock down and destroyed Hall's right eye.
Knockout Vid:
https://twitter.com/i/status/1505301365882380290